What is a mortgage?
A mortgage is an agreement between you and a lender that gives the lender the right to take your property if you fail to repay the money you've borrowed plus interest.
Focus on a mortgage that is affordable for you given your other priorities, not on how much you qualify for.
Lenders will tell you how much you are qualified to borrow - that is, how much they are willing to lend you. Several online calculators will compare your income and debts and come up with similar answers. But how much you could borrow is very different from how much you can afford to repay without stretching your budget for other important items too thin. Lenders do not take into account all your family and financial circumstances. To know how much you can afford to repay, you'll need to take a hard look at your family's income, expenses and savings priorities to see what fits comfortably within your budget.
Don't forget other costs when coming up with your ideal payment.
Costs such as homeowner's insurance, property taxes, and private mortgage insurance are typically added to your monthly mortgage payment, so be sure to include these costs when calculating how much you can afford. You can get estimates from your local tax assessor, insurance agent and lender. Knowing how much you can comfortably pay each month will also help you estimate a reasonable price range for your new home.
Have Financing Questions? Talk with an expert!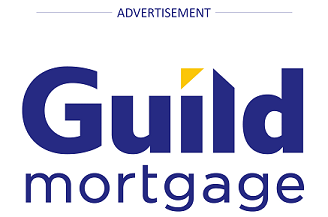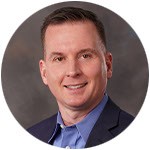 Jay Vogel
Branch Manager
NMLS# 47957
Direct: 603-966-3437
Cell: 603-943-0027
Fax: 603-546-0467
74 Northeastern Blvd Suite 7A
Nashua, NH 03062
About Jay Vogel:
"Each home loan transaction is as unique as the clients we serve. I have experience in all phases of the industry, so I understand the little things that get the loan closed in a timely and efficient manner. I am familiar with a great number of loan programs that enable most home-seekers to become home-buyers." Jay Vogel has over 20 years experience in lending. He joined Residential Mortgage Services in 2003 after eight years in the banking and mortgage industries. Jay serves as the Branch Manager and Senior Loan Officer for our Nashua, New Hampshire branch. He has extensive experience working with first time homebuyers as well as seasoned homeowners, providing mortgages for both purchase and refinance transactions. Jay also teaches credit courses on lending to real estate agents and holds seminars for first time home buyers. There is no affiliation between Guild Mortgage and the real estate agent or agency listed above. This arrangement is for your convenience and does not constitute an endorsement of Guild Mortgage or a referral to Guild Mortgage by the Agency. You are free to seek financing from the mortgage lender of your choice. NMLS#3274; www.nmlsconsumeraccess.org; Equal Housing Opportunity; ME Supervised Lender License #SLM2537 ; NH Mortgage Banker License #8816-MB; MA Mortgage Lender License #MC1760; MA Mortgage Broker License #MC1760